Posts: 7537
Joined: Fri Oct 27, 2006 3:00 am
Location: San Antonio, TX
I would say that it is a variety of Klaxxon.

Kurt in S.A.
Kurt in S.A.
'78 R100/7 '69 R69S '52 R25/2
---
Posts: 2088
Joined: Fri Oct 27, 2006 3:00 am
It looks similar to -- but not the same as -- the Noris horn that's appropriate for the early 50s BMWs. The construction is the same as any horn from at least the mid 30s to 1970.
I just spent some time poking through
the BMW Mobile Tradition Archives
, but couldn't find a really good photo of a late series R11 horn. It's clear that the early models -- those with either the drum or the teacup headlight -- had the old style Bosch horn, which has a perforated grill and a megaphone on the front.
But it seems that the late model R11s, with the later, larger headlight bucket, have a horn in the style you show. As I said, I didn't see a photo that displayed the front of the horn, so I can't say what is correct.
Do you have a parts book for your bike? Is there a drawing in there of the correct horn?
--Darryl Richman
---
Posts: 39
Joined: Fri Jan 26, 2007 3:44 pm
Yes I have a parts book with a drawing of a bosch horn. And the parts book say this is the horn use on all series of R11. We all know that's not correct.
But I have seen some pictures of serie 5 with the horn resemble to the one in the parts book. (see the picture of a serie 5)
I think the horn I have is a prewar horn, becouse my projectbike was placed in a old house after the ww2 in Norway and I don't believe that someone have been there and change the horn. No indications on the projectbike.
Regards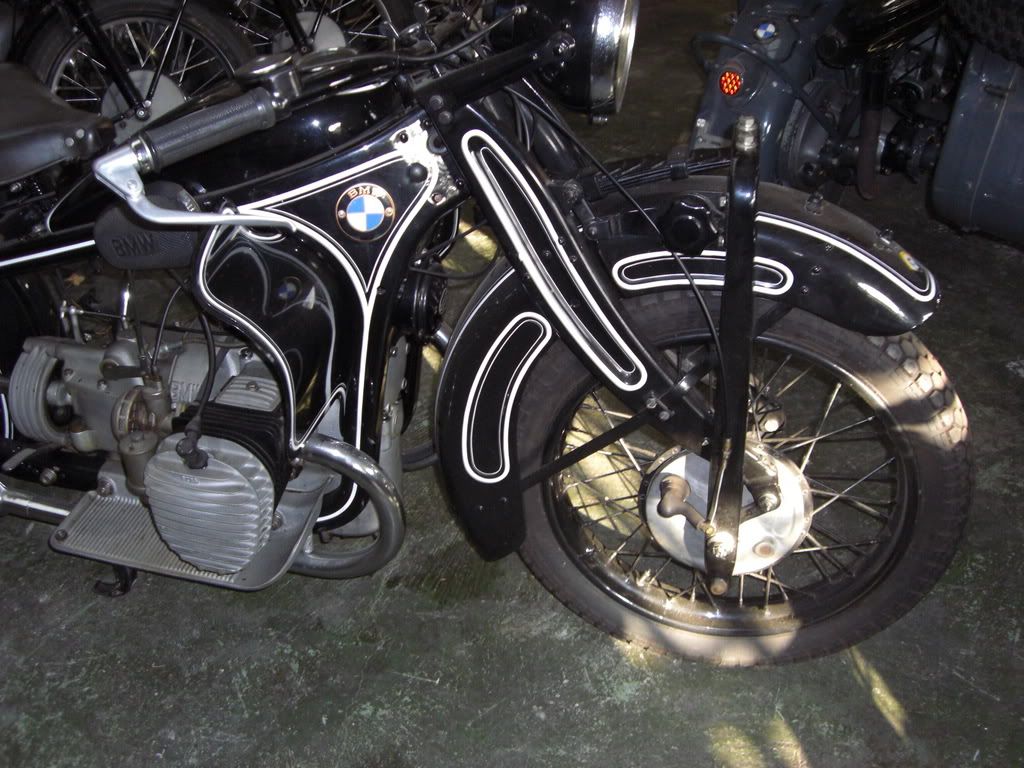 ---
Hi!
Do some of you recognize this type of horn?
It was placed on my Bmw R11 serie 4/5 projectbike when I got it.
I don't know if it's a German horn at all...
Regards
Dedicated to the Preservation of Classic and Antique BMW Motorcycles.
---