Pebble Beach, Monterey, California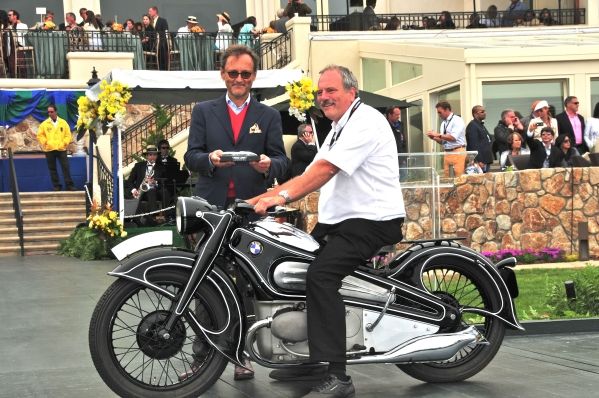 Famous BMWs took 1-2 at the Pebble Beach Concours this year. BMW AG continued a streak of wins with the unique R7 prototype, beautifully restored by a team of star restoration experts assembled for the project. Last year, as we reported, the R7 won a prestigious award at the Amelia Island Concours. You can read BMW's press release here.
In addition, VBMWMO founder and member #2, Jeff Dean, came second with his beautifully and painstakingly restored 1954 R68. The restoration, carried out by renowned restorer Tim Stafford of San Diego, has been seen at the Quail Lodge Motorcycle Gathering and is absolutely stunning.