Hey Gang,
I was at The One Motorcycle Show last night here in Portland Oregon.
It is quite the show... hundreds of rare custom/stock bikes from all over the USA.
Around 3 slash 2's there.. maybe 10 or more 70's BMW's.
This one was by far my favorite.
1957(?) that this guy got running after sitting forever.
He says everything works, but it blows a lot of oil out the breather.
While shooting the shit and not seriously talking price, I think he would take around $5000 for it.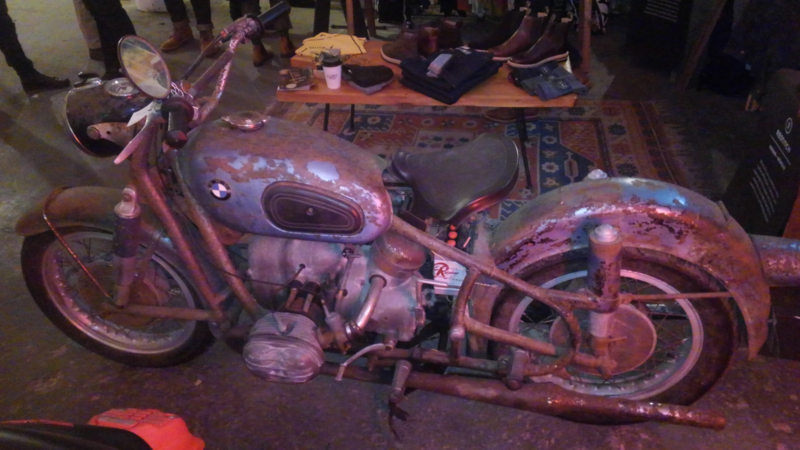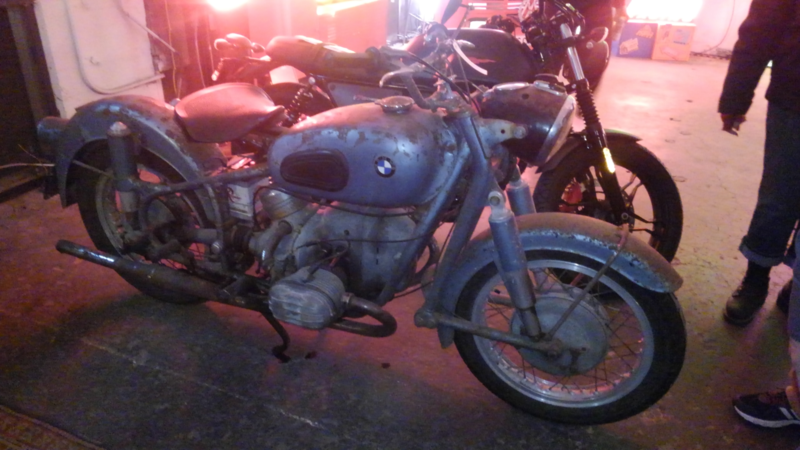 Sat, 02/09/2019 - 14:56
#1
I'm sure he'd take $5,000 for
I'm sure he'd take $5,000 for it! He'd be crazy not to, and someone would be crazy to pay that. I bought a bike in better condition than this one for $5,000 three years ago and ended up putting $10,000 into it, not counting my labor. One would be mistaken to try to run this bike (or any old BMW with unknown history) without totally rebuilding engine, transmission, and bevel drive. There was almost nothing on the bike I bought that did not require repair or replacement once I got into it. For example, I paid $1,361 to have the crank rebuilt, which does not include the cost of removing and installing it in the engine! I'll grant you my R60/2 has new engine, trans, bevel, carbs, wiring, battery, powder coated frame, paint, striping, seat, on and on, but I am into it for almost $15,000 and eight months of work. I'm OK with that, as I do have a gorgeous and reliable bike, but your experience may vary. Looking at the condition of the bike pictured I would run the other way.