Hello
I need information about BMW R 5 made in1937. The bike is restored with original sidecar. How do you think is this bike worth 35000 euro? The bike has not original carburatos and fenders and exhaust system. I would be greatfull for any sugestions
Regards Wlodek
Sat, 04/09/2016 - 21:36
#1
It's hard to say what an R5
It's hard to say what an R5 is really worth, they are so rare that one rarely sees them for sale. But this frame has a downtube under the seat, and no R5 frame had that. It's either from a later R51-R71 bike or a 1950-55 bike.
Sat, 04/09/2016 - 22:16
#2
I'm sorry but you are wrong,
I'm sorry but you are wrong, and the 1936-37 R5-R6 does have a down tube under the seat. The 1938 frame was made without this, but the factory soon issued a advise to place this on the 1938 and after production. I don't know what this R5 is worth: good luck to Wlodek with his sale. Here's a picture of a correct 1937 R5. Here is also shown Feyja who helped me with the restoration, and who has now gone to wherever good doggies go when they leave. Maybe she's up there riding around in a Royal sidecar mounted on an R37, a K800 or a Windhoff?
Sun, 04/10/2016 - 08:12
#3
Apologies
Sorry to make a false assertion. I am always happy to learn something more about these machines. Although I have never owned one, I have got (reproduction) Ersatzteilliste and Handbuch manuals for the R5/R6. The frame isn't shown in the parts book, and the only photos in the handbuch that show the area, are too dark in my copy to see any detail. I have wrongly assumed that that the R5/R6 frame was similar to the early R51/R61 frame.
This is now more interesting to me, because it appears that BMW felt the downtube wasn't needed, then added it back. Did they remove it in order to lower the weight and make the bikes more competitive? Did they add it back partly as a result of the Wehrmacht's rejection of the R71 (which I had always heard was because the R71 motor ran too hot to troll along all day at a soldier's marching pace)?
I have always found it interesting that Germany promised to license the R71 to the Soviet Union (and that, whether they ever got the design, they built M72s by thousands, and China still builds them today), and that Harley chose to copy it as well (with their XA model), when the Wehrmacht itself didn't seem to like it much, and only ordered a bunch of them to fill in the gap between the R12 and the R75WH.
Sun, 04/10/2016 - 19:39
#4
It is interesting to look at
It is interesting to look at the frame development from the hard tail to the plunger frames. I have always assumed the initial elimination of the seat stay from the plunger frames was driven by weight reduction. There is no other logical reason I can think of.
I remember reading somewhere that the frame was also considered weak by the Wehrmacht.....maybe not the primary reason for the Wehrmacht's rejection, but certainly not a point in the bike's favor. I don't think I have seen a Russian or Chinese frame without all the reinforcements.
My two R6 have had the head gussets added, while the R5 and R71 have none of the added reinforcements. I have also spent a lot of money having both unreinforced frames repaired and straightened.
Bruce
Wed, 04/13/2016 - 10:28
#5
BMW R5
About the frame all the R5 and R6 have tube under the seat (because the saddle spring is fixed to the tube),
in 1939 BMW recommended to reinforce all the chassis R5 R51 etc.. and is possible find frame of the first type or the second type or the first type reinforced.... etc..
About the R5 of the pictures It is difficult to understand whether it is original or not,
I think that are many money 35000 and I spend only for original bike..
I think too that if I could sell my R5 to restore I can ask 18.000 euro no more.
(sorry for my english, I hope that you have understand)
Regards
Luigi
Thu, 04/14/2016 - 12:16
#6
Just to go back to what the
Just to go back to what the value of the R5 is in the photos above. For me personally 35,000 eurs is too much for a polished motor, it should not look like this at all and everyone should know this. Honestly for a R5 that is done correct starting price should be $45,000 and up. We are talking built 100% correct.
Fri, 05/06/2016 - 23:42
#7
sorry to jump the thread...
R68 - sorry to hear your loss of Feyja; my little guy, all 140# of him, in June of 2014, fell asleep outside our bedroom door (his usual place of night time duty) and never woke up. Darn it. I miss the big lug; but seeing your photo of Feyja reminded me of him. I can feel his eyes looking down on us, watching over my wife, our new dog (a rescued Blue Nose Pit Bull, formerly from the Mean Streets of Detroit), and I. They say that when we cross the bar our dogs are there, tails wagging, waiting for us....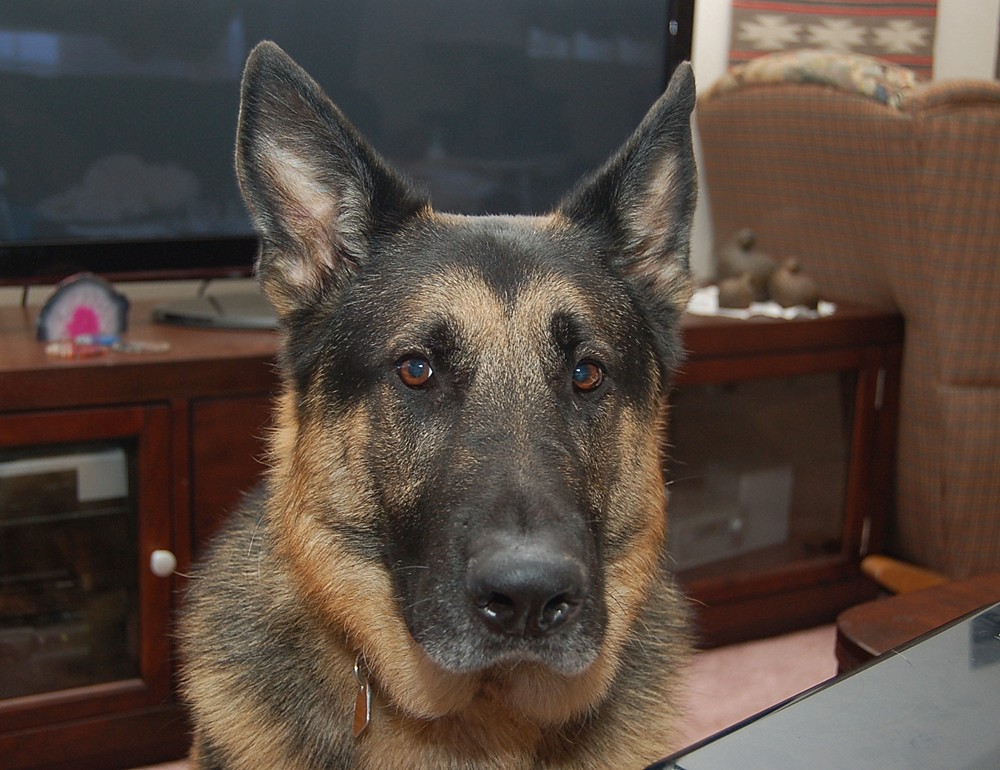 RIP Pounce, von Ahorn Tal, 2005 - 2014
Thu, 05/12/2016 - 18:31
#8
...well...
...you don't need to apologize about, "jumping the thread" because not too many here have ever even seen and R5...but...it does maybe raise the question of whatever will happen to these old BMW's someday? Most folks who post here/monitor this website already have rare and very desirable motorcycles well into the collectible category, and few of these bikes will ever pass into abusive or neglectful ownership? Most will eventually wind up in museums, or maybe living rooms, with only a few burned up in accidental garage fires or destroyed in accidents. I'd suspect most BMW discussed here will be around long after us current owners are worm food? As for Ponce and Feyja, I think their just up there riding about in the sidecar rig, Ponce presumably the driver, Feyja in the sidecar monitoring the doggie treats...waiting for our arrival?...